What is actress, content creator, and mother of three Eva Amurri sneaking under the tree this year? Birdies, of course. These are her top picks that will make you say, "I'll gift what she's gifting."

Whether hosting at home or hitting the holiday parties, Birdies
has been my go-to for years. Plus, they're a great gift too .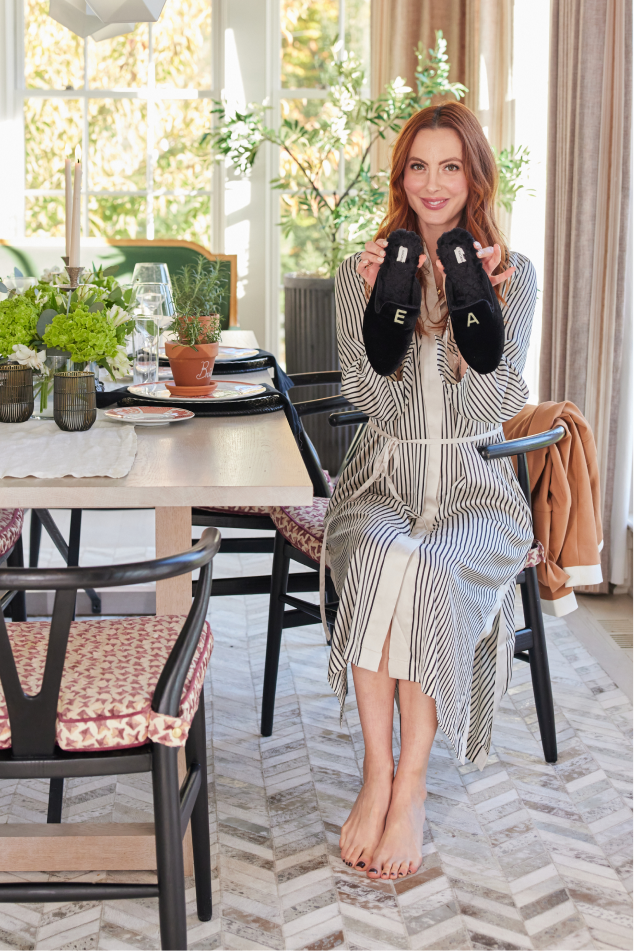 Put a personal touch on your style (and presents) with monogramming.
CUSTOMIZE YOUR BIRDIES